ULTIMO
Stadi 2022 - DATA ZERO
05/06/2022 9:00 pm -
Bibione - Stadio Comunale - Bibione
The Tour is postponed to 2021!
The first concert of the tournee, initially expected to be on 29th May 2020, is postponed to 4th June 2021, always at the Bibione Stadium.
The already purchased tickets are valid for the new date.
***********************************
The Italian pop star
Ultimo
will be live in 2021 with fourteen dates all over Italy with the tournee "
Stadi 2021
". The first of these concerts will be on
4th June
in
Bibione
(VE), at the Stadium.
For this concert there will be nominal tickets.
HERE
you can find all information about changes of your ticket.
Please, bring your ID with you at the concert date.
Subscribe to the official Facebook event
Download the concert poster
Concert's pics
Foto di Simone Di Luca e Maicol Novara
It is vorbidden to use the following pictures without the stated authorisation of Azalea.it
Prices
Pit 1
€ 65,00 + d.p. € 9,75
€ 74,75
Pit 2
€ 55,00 + d.p. € 8,25
€ 63,25
Prato
€ 40,00 + d.p. € 6,00
€ 46,00
Tribuna Laterale Non Numerata
€ 60,00 + d.p. € 9,00
€ 69,00
Buy your ticket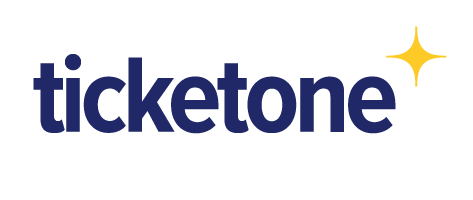 BUY
Contact us
Fill in the following form to contact us
Point of sales
| Ticket Point | Address | City | Province | Telephone number |
| --- | --- | --- | --- | --- |
| Armonia Viaggi Srl | Corso del Sole, 208 | Bibione | VE | 0431430092 |
| De Santi | Piazza Marconi, 1 | Castelfranco | TV | 0423492743 |
| Edicolandia | Via Maestri del Lavoro c/o Centro Commerciale Emisfero | Monfalcone | GO | +390434457760 |
| Mezzoforte | Via Pascoli, 11 | Treviso | TV | 0422540365 |
| Pro Majano | Via Zorutti, 4 | Majano | UD | +390432959060 |
| Tabaccheria n. 159 di Marco Capuzzo | Viale Garibaldi 49/B 30173 | Mestre | VE | 0415349486 |
| IAT Jesolo | Piazza Brescia, 13 - 30016 | Jesolo | VE | 0421 92288 |
| Tabacchi Lotto di Giuseppe Scarlata | Via Cividina 265 | Ceresetto di Martignacco | UD | +390432657028 |
| Foto al Mare | Via Bafile, 86 | Jesolo | VE | +390421380981 |
| Musicali Borgna | Via Biasutti, 49 | Casarsa Della Delizia | PN | +39043486026 |
| Tabaccheria Covassi | Via P.V. Ferrari, 6 | Udine | UD | +390432403197 |
| Bar Libertà | Viale Libertà, 67 | Pordenone | PN | +39043440058 |
| Magris P.G. & Figlio Snc | Piazza Italia, 53 | Maniago | PN | +39042771327 |
| Woodstock | Viale Isonzo, 88 | Portogruaro | VE | +3904211849166 |
| Tabacchi Jolly | Piazza S.Trentin, 16 | Treviso | TV | +390422544129 |
| Totoricevitoria Casa Fortuna | Via Baiardi, 5 c/c C.C. La Corte | Padova | PD | +390498647805 |
| Totoabano | Viale Delle Terme, 87 | Abano Terme Bagni | PD | +39049810665 |
| Last Minute Tour | Via Udine, 3 | Vigonza | PD | +39049629171 |
| ZOSO Music Shop | Gradnikove Brigade 37 | Nova Goriça | SLO | +386 5 333 4 889 |
| Abacus | Via Matteotti 36/B - presso il Centro Comm.le Serenissima | Sacile | PN | 0434 781221 |
| Ricevitoria Hotel da Gigi | Via Fosson, 26 | San Stino di Livenza | VE | +39 0421.310269 |
| Consorzio Tarvisiano | Via Roma, 14 | Tarvisio | UD | +3904282392 |
| Vodafone Sostero | Viale Europa, 57 | Lignano Sabbiadoro | UD | 0431/721294 |
| Edicolè | Viale Tricesimo c/o Centro Commerciale Terminal Nord | Udine | UD | +39043244118 |
| News & Toys | Piazzetta Zorutti, 2 | Cividale del Friuli | UD | +390432733968 |
| Palmanova Outlet Village - Infopoint | Strada Provinciale 126, km 1.6 | Aiello del Friuli | UD | +390432837810 |
| Telecenter | Via Belvedere, 21 | Blessaglia di Pramaggiore | VE | +390421200562 |
| Ticket Point | Corso Italia, 6/C | Trieste | TS | +390403498277 |
| Musicanova | Via Risorgimento, 9 | San Donà di Piave | VE | +39042153215 |
| Musicatelli | Piazzale XX Settembre, 7 | Pordenone | PN | +393469465359 |
| Foto Flash | Piazza Garibaldi, 5 | Tricesimo | UD | +390432854242 |
| Jungle Records | Viale Giacomo Matteotti, 31 | Conegliano | TV | +390438410746 |
| Compact | Via S. Pellico, 38 | Montebelluna | TV | +390423300377 |
| Sede Azalea.it | Via Castellarin, 28 | Ronchis | UD | +390431510393 |
| Angolo della Musica | Via Aquileia, 89 | Udine | UD | +390432505745 |