TOMMASO PARADISO
Space Cowboy Tour
26/03/2022 9:00 pm -
Jesolo - PalaInvent
Tommaso Paradiso
annuncia il nuovissimo "
Sulle Nuvole Tour
", la tournée di dieci date che lo vedrà protagonista sui palchi dei principali palazzetti italiani.
L'ex leader dei Thegiornalisti proporrà uno show originale, un'esperienza coinvolgente e imperdibile con una scaletta dove non mancheranno tutti i suoi più grandi successi, oltre all'ultimo singolo "
Non avere paura
", già certificato disco di platino.
L'unica data nel Nordest di Tommaso Paradiso sarà
sabato 14 novembre 2020
al
PalaInvent di Jesolo
.
Biglietti
disponibili online su
Ticketone
dalle
11.00 di mercoledì 11 dicembre
e dalle
11.00
di
lunedì 16 dicembre
anche in tutti i punti vendita autorizzati.
Per questo evento è previso l'acquisto del
BIGLIETTO NOMINATIVO
.
Sarà consentito eseguire la procedura di cambio nominativo fino al giorno dell'evento, online sul sito TicketOne.it e presso i punti vendita.
Il giorno dell'evento si raccomanda di presentarsi con documento di riconoscimento valido (non sono ammesse foto e/o fotocopie).
Iscriviti all'evento Facebook
Scarica la locandina del concerto
Concert's pics
Foto di Alessio Marini
It is vorbidden to use the following pictures without the stated authorisation of Azalea.it
Prices
Parterre in Piedi
€ 38,00 + d.p. € 5,70
€ 43,70
Tribuna Gold Centrale Numerata
€ 55,00 + d.p. € 8,25
€ 63,25
Tribuna Centrale Numerata
€ 45,00 + d.p. € 6,75
€ 51,75
Tribuna Laterale Numerata
€ 40,00 + d.p. € 6,00
€ 46,00
Buy your ticket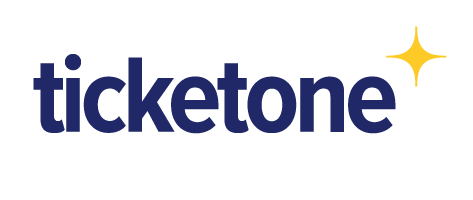 BUY
USEFUL INFORMATION FOR HANDICAPPED PEOPLE
According to our policy you can buy one ticket, which is valid for the handicapped person and the persons accompanying visitors with disabilities. If there were more than one partner, please write it in the message below. At the concerts and shows the sectors allocated to disabled people have a limited number of seats, according to security rules and building capacity.
In order to receive a seat in those specific areas, please fill out the following form:
Once we verify the place availability, we will send you a confirmation e-mail with all the specific information to pay and pick up the ticket.
Website with information for disabled people:www.disabili.com
The service is operative on Monday afternoon and on Thursday afternoon.
Wheelchair-free seating availability not available
Wheelchair seating availability not available
Contact us
Fill in the following form to contact us
Point of sales
| Ticket Point | Address | City | Province | Telephone number |
| --- | --- | --- | --- | --- |
| Angolo della Musica | Via Aquileia, 89 | Udine | UD | +390432505745 |
| Sede Azalea.it | Via Castellarin, 28 | Ronchis | UD | +390431510393 |
| Abacus | Via Matteotti 36/B - presso il Centro Comm.le Serenissima | Sacile | PN | 0434 781221 |
| Armonia Viaggi Srl | Corso del Sole, 208 | Bibione | VE | 0431430092 |
| Bar Libertà | Viale Libertà, 67 | Pordenone | PN | +39043440058 |
| Consorzio Tarvisiano | Via Roma, 14 | Tarvisio | UD | +3904282392 |
| IAT Jesolo | Piazza Brescia, 13 - 30016 | Jesolo | VE | 0421 92288 |
| De Santi | Piazza Marconi, 1 | Castelfranco | TV | 0423492743 |
| Edicolandia | Via Maestri del Lavoro c/o Centro Commerciale Emisfero | Monfalcone | GO | +390434457760 |
| Edicolè | Viale Tricesimo c/o Centro Commerciale Terminal Nord | Udine | UD | +39043244118 |
| Foto Flash | Piazza Garibaldi, 5 | Tricesimo | UD | +390432854242 |
| Foto al Mare | Via Bafile, 86 | Jesolo | VE | +390421380981 |
| Last Minute Tour | Via Udine, 3 | Vigonza | PD | +39049629171 |
| Magris P.G. & Figlio Snc | Piazza Italia, 53 | Maniago | PN | +39042771327 |
| Mezzoforte | Via Pascoli, 11 | Treviso | TV | 0422540365 |
| Musicali Borgna | Via Biasutti, 49 | Casarsa Della Delizia | PN | +39043486026 |
| Musicanova | Via Risorgimento, 9 | San Donà di Piave | VE | +39042153215 |
| Musicatelli | Piazzale XX Settembre, 7 | Pordenone | PN | +393469465359 |
| News & Toys | Piazzetta Zorutti, 2 | Cividale del Friuli | UD | +390432733968 |
| Palmanova Outlet Village - Infopoint | Strada Provinciale 126, km 1.6 | Aiello del Friuli | UD | +390432837810 |
| Pro Majano | Via Zorutti, 4 | Majano | UD | +390432959060 |
| Ricevitoria Hotel da Gigi | Via Fosson, 26 | San Stino di Livenza | VE | +39 0421.310269 |
| Tabaccheria Covassi | Via P.V. Ferrari, 6 | Udine | UD | +390432403197 |
| Tabacchi Jolly | Piazza S.Trentin, 16 | Treviso | TV | +390422544129 |
| Tabacchi Lotto di Giuseppe Scarlata | Via Cividina 265 | Ceresetto di Martignacco | UD | +390432657028 |
| Telecenter | Via Belvedere, 21 | Blessaglia di Pramaggiore | VE | +390421200562 |
| Ticket Point | Corso Italia, 6/C | Trieste | TS | +390403498277 |
| Totoabano | Viale Delle Terme, 87 | Abano Terme Bagni | PD | +39049810665 |
| Totoricevitoria Casa Fortuna | Via Baiardi, 5 c/c C.C. La Corte | Padova | PD | +390498647805 |
| Vodafone Sostero | Viale Europa, 57 | Lignano Sabbiadoro | UD | 0431/721294 |
| Woodstock | Viale Isonzo, 88 | Portogruaro | VE | +3904211849166 |
| ZOSO Music Shop | Gradnikove Brigade 37 | Nova Goriça | SLO | +386 5 333 4 889 |
| Tabaccheria n. 159 di Marco Capuzzo | Viale Garibaldi 49/B 30173 | Mestre | VE | 0415349486 |
| Jungle Records | Viale Giacomo Matteotti, 31 | Conegliano | TV | +390438410746 |
| Compact | Via S. Pellico, 38 | Montebelluna | TV | +390423300377 |