ELISA
Special Event
10/10/2020 5:00 pm -
Udine - Piazza I Maggio
Elisa in concerto a Udine!
Il prossimo
3 ottobre
Elisa
sarà live a Udine per un evento imperdibile, concerto che si unisce alle date del tour a sostegno dei musicisti e della sua crew e che sarà il grande evento a chiusura della rassegna Udine Vola 2020.
Sabato 3 ottobre
Inizio: ore 17.00
Piazza Primo Maggio, Udine
"
Torniamo perchè serve tornare
– aveva scritto Elisa sui social -
e a me piace fare quello che serve, per la mia famiglia sulle ruote, i miei musicisti e la mia crew. Come è stato anche per gli ultimi live, anche il ricavato di questi nuovi concerti andrà interamente alla mia crew, ai tecnici e ai miei musicisti. La musica è cibo per l'anima. Vi aspettiamo come sempre e più di sempre e non vediamo l'ora
".
I
biglietti
saranno in vendita dalle
10.00
di
sabato 12 settembre
online su Ticketone e in tutti i punti vendita autorizzati. La presale per il fanclub partirà venerdì 11 settembre, ore 10.00.
Sabato 12 settembre l'ufficio resterà aperto dalle 10.00 alle 13.00 esclusivamente per l'apertura delle vendite di Elisa!
Download the concert poster
Subscribe to the official Facebook event!
Prices
Settore A
€ 50,00 + d.p. € 7,50
€ 57,50
Settore B
€ 40,00 + d.p. € 6,00
€ 46,00
Settore C
€ 32,00 + d.p. € 4,80
€ 36,80
Buy your ticket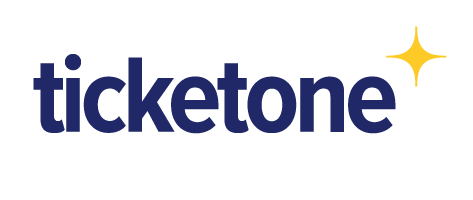 BUY
USEFUL INFORMATION FOR HANDICAPPED PEOPLE
According to our policy you can buy one ticket, which is valid for the handicapped person and the persons accompanying visitors with disabilities. If there were more than one partner, please write it in the message below. At the concerts and shows the sectors allocated to disabled people have a limited number of seats, according to security rules and building capacity.
In order to receive a seat in those specific areas, please fill out the following form:
Once we verify the place availability, we will send you a confirmation e-mail with all the specific information to pay and pick up the ticket.
Website with information for disabled people:www.disabili.com
The service is operative on Monday afternoon and on Thursday afternoon.
Wheelchair-free seating availability not available
Wheelchair seating availability not available
Contact us
Fill in the following form to contact us
Point of sales
| Ticket Point | Address | City | Province | Telephone number |
| --- | --- | --- | --- | --- |
| Sede Azalea.it | Via Castellarin, 28 | Ronchis | UD | +390431510393 |
| Angolo della Musica | Via Aquileia, 89 | Udine | UD | +390432505745 |
| Tabaccheria n. 159 di Marco Capuzzo | Viale Garibaldi 49/B 30173 | Mestre | VE | 0415349486 |
| De Santi | Piazza Marconi, 1 | Castelfranco | TV | 0423492743 |
| Mezzoforte | Via Pascoli, 11 | Treviso | TV | 0422540365 |
| Armonia Viaggi Srl | Corso del Sole, 208 | Bibione | VE | 0431430092 |
| IAT Jesolo | Piazza Brescia, 13 - 30016 | Jesolo | VE | 0421 92288 |
| Tabacchi Lotto di Giuseppe Scarlata | Via Cividina 265 | Ceresetto di Martignacco | UD | +390432657028 |
| Foto al Mare | Via Bafile, 86 | Jesolo | VE | +390421380981 |
| Musicali Borgna | Via Biasutti, 49 | Casarsa Della Delizia | PN | +39043486026 |
| Tabaccheria Covassi | Via P.V. Ferrari, 6 | Udine | UD | +390432403197 |
| Bar Libertà | Viale Libertà, 67 | Pordenone | PN | +39043440058 |
| Magris P.G. & Figlio Snc | Piazza Italia, 53 | Maniago | PN | +39042771327 |
| Woodstock | Viale Isonzo, 88 | Portogruaro | VE | +3904211849166 |
| Tabacchi Jolly | Piazza S.Trentin, 16 | Treviso | TV | +390422544129 |
| Totoricevitoria Casa Fortuna | Via Baiardi, 5 c/c C.C. La Corte | Padova | PD | +390498647805 |
| Totoabano | Viale Delle Terme, 87 | Abano Terme Bagni | PD | +39049810665 |
| Last Minute Tour | Via Udine, 3 | Vigonza | PD | +39049629171 |
| ZOSO Music Shop | Gradnikove Brigade 37 | Nova Goriça | SLO | +386 5 333 4 889 |